Here you can find some information about previous edition of Nl Summer School in Poznań
// About News Literacy // Previous Editions // News Literacy Summer Institute in Poznań 2018 //
// Important Deadlines // Staff Bio // Erasmus Mundus Alumni  // Faculty & City Information //
1st edition: News Literacy Summer Institute in Poznań between
July 8-16 2015
2nd edition: News Literacy Summer Institute in Poznań between
July 10-17 2016
3rd edition: News Literacy Summer Institute
in Poznań between
July 9-14 2017
4th edition: News Literacy Summer Institute
in Poznań between
July 9-13 2018
The first and the second News Literacy Summer Institutes organized by News Literacy Center at Adam Mickiewicz University in Poznań, Poland in cooperation with Center for News Literacy, Stony Brook University has taken place on the premises of the Faculty of Political Science and Journalism, Adam Mickiewicz University in Poznań.
In the course of the selection process 15 participants have been selected. Finally in 2015 we have hosted 12 guests from Belarus, Bulgaria, Georgia, Kyrgyzstan, Latvia, Nigeria, Ukraine, Uzbekistan and in 2016 we have hosted 14 guests from Albania, Armenia, Belarus, Georgia, Hungary Kyrgyzstan, Moldova, Russia, Ukraine. In 2017 we have hosted 14 participants
from Armenia, Belarus, Georgia, Kazakhstan, Kyrgyzstan, Macedonia, Poland, Serbia and
Ukraine. The 14 participants in 2018 edition represented universities, media institutions, schools and non-governmental organizations from 12 countries (Armenia, Azerbaijan, Bulgaria, Georgia, Kosovo, Macedonia, Moldova, Germany, Poland, Romania, Ukraine and Italy). They joined the network of graduates of previous editions that now numbers over 50 people from Central and Eastern Europe, Caucasus and Central Asia.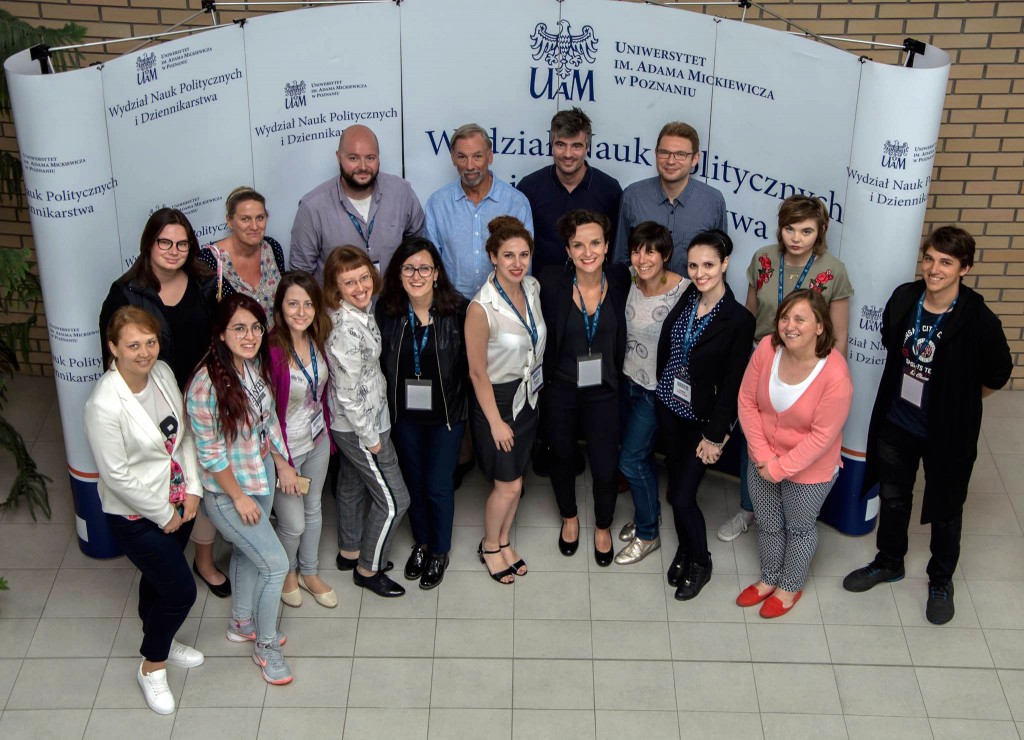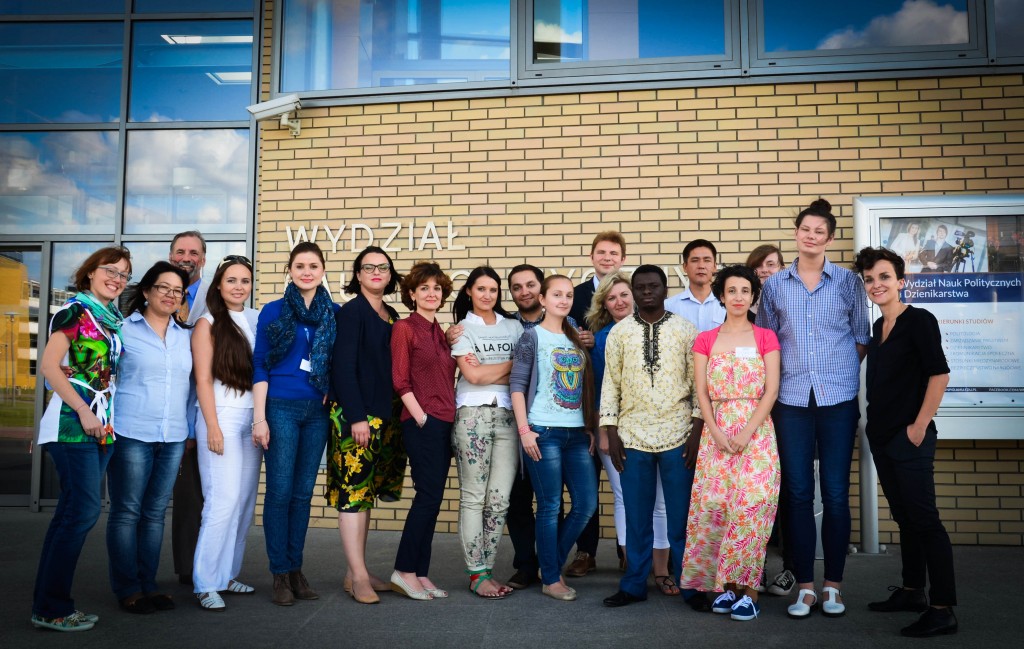 NLSI 2015
Best aspects of News Literacy Summer Institute in Poznań 2015 and 2016 mentioned by participants:
• very effective presentation of basic News Literacy concepts;
• engaged and active group of participants willing to adopt/approve/implement News Literacy in their home institutions;
• combining practical examples with theoretical perspective;
• creating a base of interesting exercises connected with news literacy curriculum;
• a perspective of creating joined projects, for expanding news literacy teaching in Central Asia;
• providing technical support connected with interactive tips;
• excellent feedback.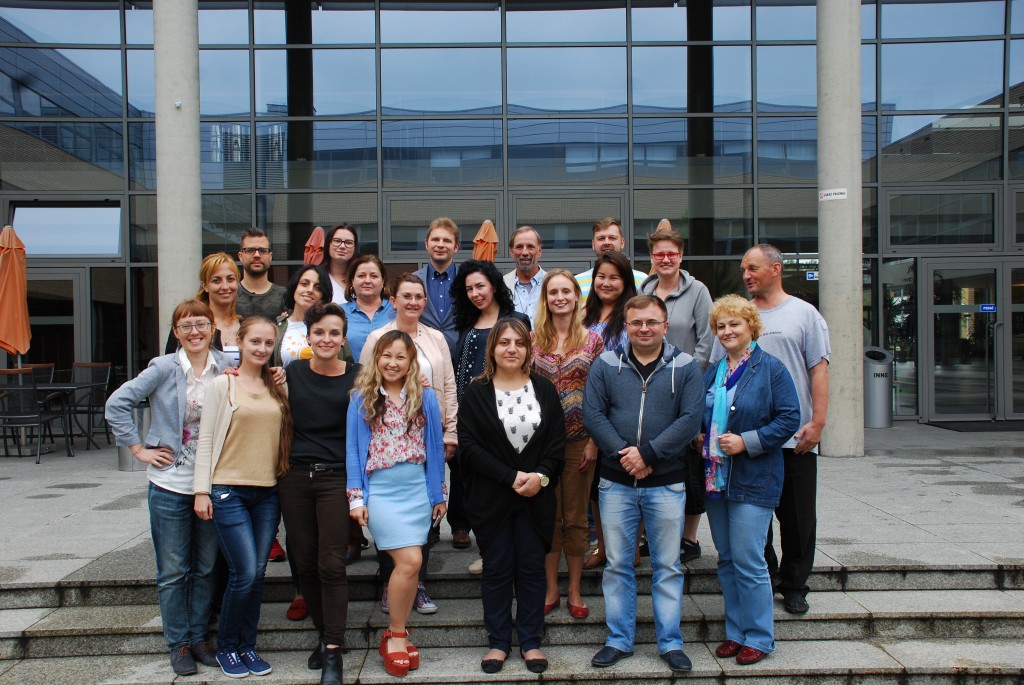 NLSI 2016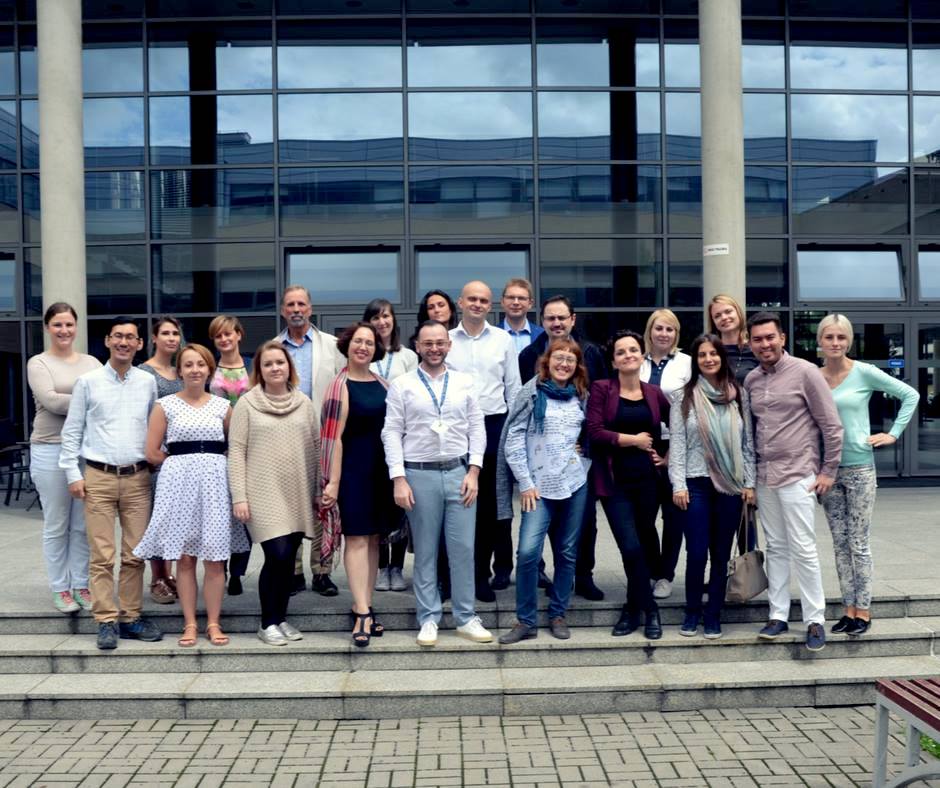 NLSI 2017
Materials from previous editions: