// About News Literacy // Previous Editions // News Literacy Summer Institute in Poznań 2018//
// Important Deadlines // Staff Bio // Erasmus Mundus Alumni  // Faculty & City Information //
The first and the second News Literacy Summer Institutes organized by News Literacy Center at Adam Mickiewicz University in Poznań, Poland in cooperation with Center for News Literacy, Stony Brook University has taken place on the premises of the Faculty of Political Science and Journalism, Adam Mickiewicz University in Poznań.
In the course of the selection process, 15 participants have been selected. Finally, in 2015 we have hosted 12 guests from Belarus, Bulgaria, Georgia, Kyrgyzstan, Latvia, Nigeria, Ukraine, Uzbekistan and in 2016 we have hosted 14 guests from Albania, Armenia, Belarus, Georgia, Hungary Kyrgyzstan, Moldova, Russia, Ukraine. In 2017 we have hosted 14 participants from Armenia, Belarus, Georgia, Kazakhstan, Kyrgyzstan, Macedonia, Poland, Serbia, and Ukraine.
>>>  Read more about News Literacy project 
Material from the previous edition: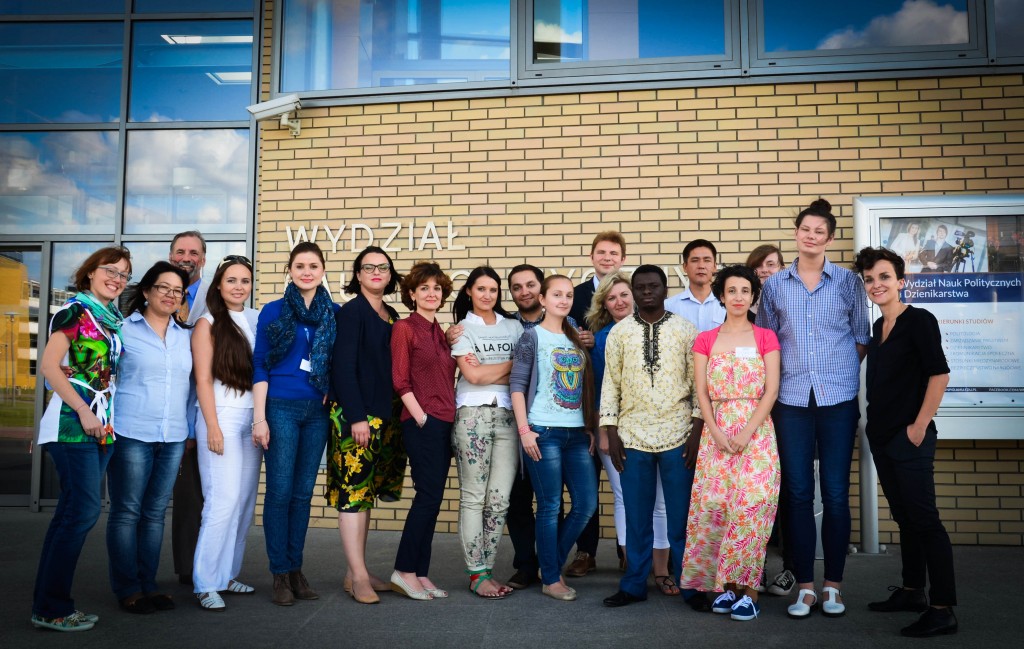 >>> The Center for News Literacy at Stony Brook University
About the idea: